TECHNICAL SERVICES
Our Nationwide Technical team will help you find solutions to your technical needs. Specialists in Radio Linking, Livestreaming, Video production & broadcasting, Telecommunication systems, Cellular systems, Level 1 IT support.
Do you need a technology partner?
Focus on YOUR business
What we do best is we focus on our customers business, knowing their needs, their customers, their markets. We are a small group that has excellent Nationwide reach and the ability to focus on our customers therefore providing a truely Niche Focused Service.
Highly Skilled Trusted Provider
N-Tech is trusted with the deployment of Mission Critical Services that are vital to our customers business. Where a service MUST work or lives/business are at stake, our people have the range of specialist skills and the right attitude that you can count on.
N-Tech Core compencies are in the Installation, Commissioning, and maintaining of the following;
• Wireless systems, mesh networks, point to point microwave linking, WiFi, WMax, LTE
• Cellular equipment
• Broadcasting Equipment (TV & Radio)
• Bearers - Copper, Fibre, & Radio
• IP - Core Network, Routing, Muxing
• Portable Linking Services
• Structures - Large & Small scale Lattice Towers, Monopoles,Antenna Gantry
• Facilities - Telecommunication & IT equipment room and site development including HVAC, Earthing systems, lightning protection, Fire, security, access control
MISSION CRITICAL SERVICES
HOW IMPORTANT ARE YOUR SYSTEMS TO YOUR BUSINESS and YOUR CUSTOMERS
N-Tech is trusted with the deployment of linking services for some of the country's biggest, most high profile events, from sports fixtures, breaking news, New Zealand Elections, and many more significant events where service, quality and reliability must be guaranteed.
We have proved ourselves with Live TV transmission including the Rugby World Cup with audiences in the millions, our performance and logisitics management will not let you down.
The strength of our service is the flexible attitude and professionalism of our staff around the country, working all hours of the day and night when needed to support our customers.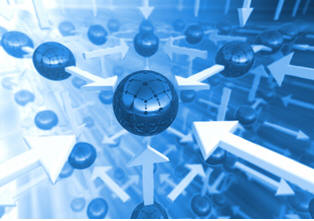 COW DEPLOYMENTS
COW - CELL ON WHEELS
N-Tech are specialists in logistics and Events management, everything from weddings throught to World Cup finals work where live technical services are to be provided.
The Logisitics are all about organising the Event location infrastructure & contacts, the right technical staff with skills (& attitiude!), the network/internet connection .... and be on time with a reliable service.
N-Tech do hundreds of events each year in NZ for large Live audiences and many smaller productions, we are NZ's Nationwide specialists in this field.
Temporary Radio Sites
(Cellular/WiFi /Microwave/WiMax /LTE)
Please call us if we can assist you with Logisitcs and deployment of Temporary Radio sites (or COW's) around NZ. Our staff have significant skills and experience in this area.
Locations across New Zealand
N-Tech operates across the Nation. The locations shown on the map are locations where we are based or locations we broadcast regularly from. These include the major stadiums in each city as well as many public locations and parks.

N-Tech has many years experience in providing broadcast & Telecommunications services from remote locations all around NZ.